WHAT WE OFFER...
Water Leaks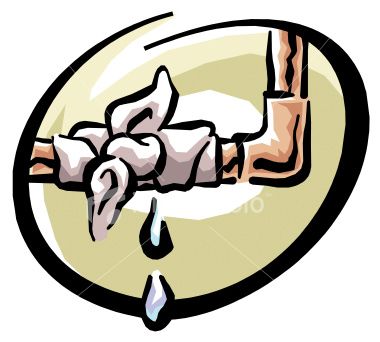 We can repair leaky faucets, pipes, commode lines, etc.
New Fixtures
    Often times, a leak will lead to the customer's decision to install new fixtures rather than repairing an old or outdated fixture.  Other times, a customer does not need a leak to decide on installing new fixtures.  Either way, we'll accommodate your needs.
Gas Leaks
    We repair gas lines both indoors and outdoors.  Be advised that if you have a gas leak your gas will most likely be turned off for 24 - 48 hours or longer depending on the circumstances. 
Slab Leaks
    A slab leak is a water leak (on either a hot or cold line) that lies within the slab (concrete) of your home.  We take care of the problem from beginning to end. 
Water Heaters
    Most water heaters carry a manufacturers warranty of 6 years.  If you find your water heater is leaking, we will be happy to replace it.  However, we will need some information to verify whether or not the tank is still under warranty.  Therefore, we will ask for the brand, size (gallon capacity), serial number, and whether it is gas or electric.  This information is not only used for warranty purposes, it also lets us know what we will be replacing.
Tankless Water Heaters
    What's the "scoop" on a tankless water heater?  Well, we're glad you asked!  A tankless water heater is a small heating unit that can be placed virtually anywhere (where gas is available)

indoors or outdoors and allows for an endless supply of hot water.  This allows you to shower, do laundry and run a dishwasher all at once.  We offer Rinnai tankless water heaters which is the number 1 brand in the US market of tankless water heaters.  Rinnai offers up to a 40% energy savings by only heating water when you need it.